Russian Operations
Forest Engineering Inc. was contacted in 1996 to evaluate harvesting operations of Forest Starma in the Russian Far East located near Komsomolsk. From this initial involvement, FEI went on to develop a harvest and transportation plan for approximately 30,000 hectares of timberland.
Due to the remoteness of the area and the lack of acceptable topographic maps and ground control, an intensive search for adequate maps and control grids was started in 1997. The search for an acceptable map source was completed in early 1998.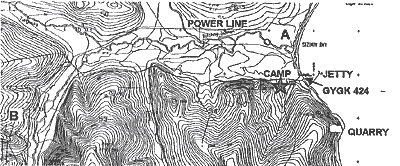 A major difficulty encountered in the field verification phase was the restriction of GPS and other surveying instruments from entering the country. This prohibited FEI from establishing a control network that would tie ground control points to the newly developed maps. After an extensive search of known ground control points consisting of a power line (actually an abandoned telephone line built in 1938), a tie of existing roads and other structures was started to verify the accuracy of the new maps.
After the maps had been considered acceptable, a strategic planning effort was started in mid 1998. This resulted in the planning of approximately 30,000 hectares, most of which was designated as appropriate for ground-based harvest systems. Approximately 5,000 hectares of cable ground was identified for future operations.
Field verification of the planning effort continued until the end of 1998 when these efforts were put on hold by Forest Starma due to economic conditions in country.
FEI continues to work with Forest Starma in an advisory capacity.